Each person on The Recovery Village Palm Beach team is dedicated to helping people heal from drug and alcohol addiction. Our diverse team members bring years of combined experience in the behavioral health care industry to The Recovery Village Palm Beach so that clients can receive expert-level care tailored to their needs.
About Our Team
Begin your journey to recovery with a team you can trust. Our team is comprised of both in-house and remote employees, including:
Full-time facility staff, including nurses, doctors and masters-level therapists
A centrally located admissions and discharge team
A community outreach team
Some of our staff members are bilingual to meet the needs of a diverse client base.
Admissions Staff
When you first call The Recovery Village Palm Beach, you'll speak with one of our caring representatives, many of whom are in recovery from addiction themselves. Our team understands what it's like to struggle with substance abuse, and they also know recovery is possible for you. Our admissions and discharge teams can coordinate your pre-assessment before you arrive at our facility and review your discharge plan before you depart.
Our In-House Staff
Our medical director, clinical director and lead therapists are full-time team members, ensuring that every client receives the singular focus that they deserve.
The Recovery Village Palm Beach's in-house team is comprised of nurses, doctors, therapists and other medical professionals who are well versed in:
Drug abuse and addiction
Alcohol abuse and addiction
Substance use disorder treatment, including detox, inpatient and outpatient care
Mental health conditions, especially co-occurring disorders
Interpersonal therapies including psychotherapy, group counseling and family therapy
Jose (Tony) Santa, MBA, CQM
Executive Director
Tony A. Santa has been a part of the South Florida behavioral health community for over 30 years. He is dedicated to engaging with community resources to ensure every individual receives the help they need to sustain recovery. Tony believes in holistic treatment for patients living with mental health conditions and substance use disorders. He is an advocate for effective care, wellness and support for all.
Tony A. Santa is a foreign medical graduate with a master's degree in business administration. He is certified in Quality Management and has a background in mental health and substance abuse treatment. He brings his medical, clinical and leadership expertise to The Recovery Village Palm Beach to lead a skilled staff in providing excellent patient care.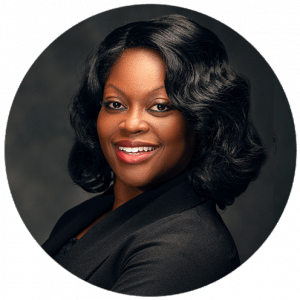 Dr. Denise Josey
Medical Director
Dr. Denise Josey has dedicated her career to social justice, mental health, chronic pain, and mitigating the opioid crisis in suburban and urban areas. She holds board certifications in Public Health and Preventative Medicine and Addiction Medicine. As an active member of the medical community, Dr. Josey represented the International Society of Doctors for the Environment at the United Nations for the 61st Session of the Commission on the Status of Women. She also serves as a board member for the Hillsborough County FACT Team that addresses mental health issues in the community and is a faculty member of the American Society of Addiction Medicine Pain and Addiction Planning Committee.
Dr. Josey holds multiple degrees, including a Bachelor of Science in Biology from Atlantic Union College, a Master of Science in Human Nutrition from Columbia University College of Physicians and Surgeons, and a Master of Public Health from the University of Medicine and Dentistry of NJ School of Public Health — now Rutgers University. She earned her Doctorate of Medicine from Howard University College of Medicine.
David Sloan
Clinical Director
As an integral part of the leadership team at The Recovery Village Palm Beach, David Sloan draws on his experience as a clinical director for various treatment facilities since 2014. As a manager, he is responsible for leading therapists, counselors and behavioral health technicians. His experience spans different levels of care, including intensive outpatient care, partial hospitalization and residential treatment.
In addition to his leadership roles, David has taken on responsibilities such as providing individual and group counseling sessions, running therapy groups and auditing charts for the Department of Children and Families and insurance company compliance. David holds a bachelor's degree in psychology from North Carolina State University, along with a master's degree in mental health counseling from Walden University. He has dedicated his career to helping people find long-term recovery and lasting health.
Angela Thackery
Director of Nursing
Before serving at The Recovery Village Palm Beach, Angela Thackery was the director of nursing at The Recovery Village at Palmer Lake in Colorado. She is responsible for overseeing the nursing team to provide excellent care for each patient. As a nursing professional, she is committed to helping patients heal through evidence-based treatment.
With over 12 years of experience in nursing and the mental health field, Angela brings advanced knowledge and skills to serve those struggling with addiction in the state of Florida and beyond.
Angela has a degree in health and human services and nursing from Ivy Tech College in Lawrenceburg, Indiana. She enjoys making a positive difference in the lives of people seeking treatment.
Nurses and Technicians
Nursing staff and technicians at The Recovery Village Palm Beach offer compassionate support and assistance to each client during treatment.
Therapists
Our master-level therapists work with clients on a one-on-one basis and during group therapy sessions to manage co-occurring mental health conditions and uncover the underlying causes of addiction.
Doctors
Medical doctors at The Recovery Village Palm Beach provide evidence-based treatment for drug and alcohol addictions to prepare people for long-term success in sobriety.
Community Outreach Team
Our community outreach team works with referral sources including hospitals, therapists, interventionists and other treatment facilities to connect people with programs at The Recovery Village Palm Beach. The dedicated professionals on our outreach team also raise awareness about addiction treatment and accessible rehab resources in communities across Florida and beyond.
Joe Fiorello
Community Outreach Director
With over 13 years of experience in the field of substance abuse and addiction, Joe brings expertise and compassion to his role as the Community Outreach Director at The Recovery Village Palm Beach. When Joe first learned about Advanced Recovery Systems' treatment facilities, he realized he wanted to be part of the team, and that's what drove him to change career paths. He saw the need for high-quality care. He interacts with new guests and their families, providing crucial support and guidance during this vital step in the recovery process. Joe is in long-term recovery and is very passionate about helping people through the recovery process.
Sharon Leonard
Community Outreach Associate
In Sharon's role with The Recovery Village Palm Beach, she'll draw on her 11 years of experience in the substance abuse industry to manage her accounts and strategize with her team. In Sharon's previous experience with Recovery Associates, she held various roles of increasing responsibility, including Admissions Coordinator, House Manager, and Operations Manager. In her words, Sharon's greatest strength is her "ability to connect with referents on an intimate level," and doing so is among her favorite things about working in this industry.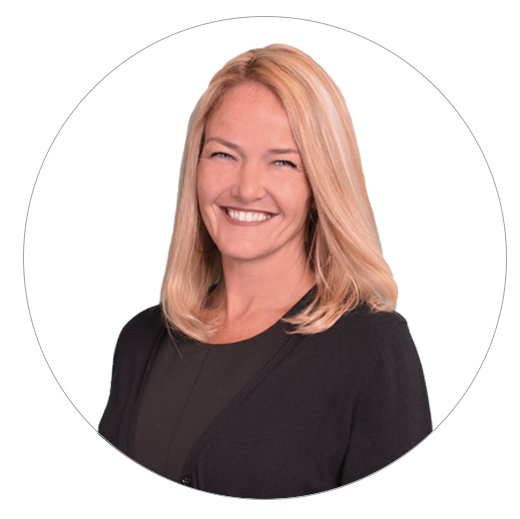 Heather Ann Adams
Community Outreach Coordinator
Heather Ann Adams brings a wealth of Business Development experience to her role at The Recovery Village Palm Beach, where she hopes to work together with her team to employ innovative strategies and ideas for recovery. Her greatest strength is the ability to connect with others. In her 18 years working in the medical industry, Heather has built an impressive book of business – she knows what it takes to engage with the local community and spread the word about ARS' services. Outside of work, Heather is a board member of Women Empowering Women and holds an Occupational Associates degree in Cardiovascular Therapy.
Our Team Can Help You Overcome Addiction
Do you struggle with drug or alcohol addiction? Need to find treatment for a friend, family member or other loved one? Our dedicated team connects people like you with high-quality rehab programs, both at our facility and elsewhere.
Caring representatives are available at any time to take your call, answer your questions and help you find treatment that matches your needs. Call today to get started toward a brighter, healthier future.